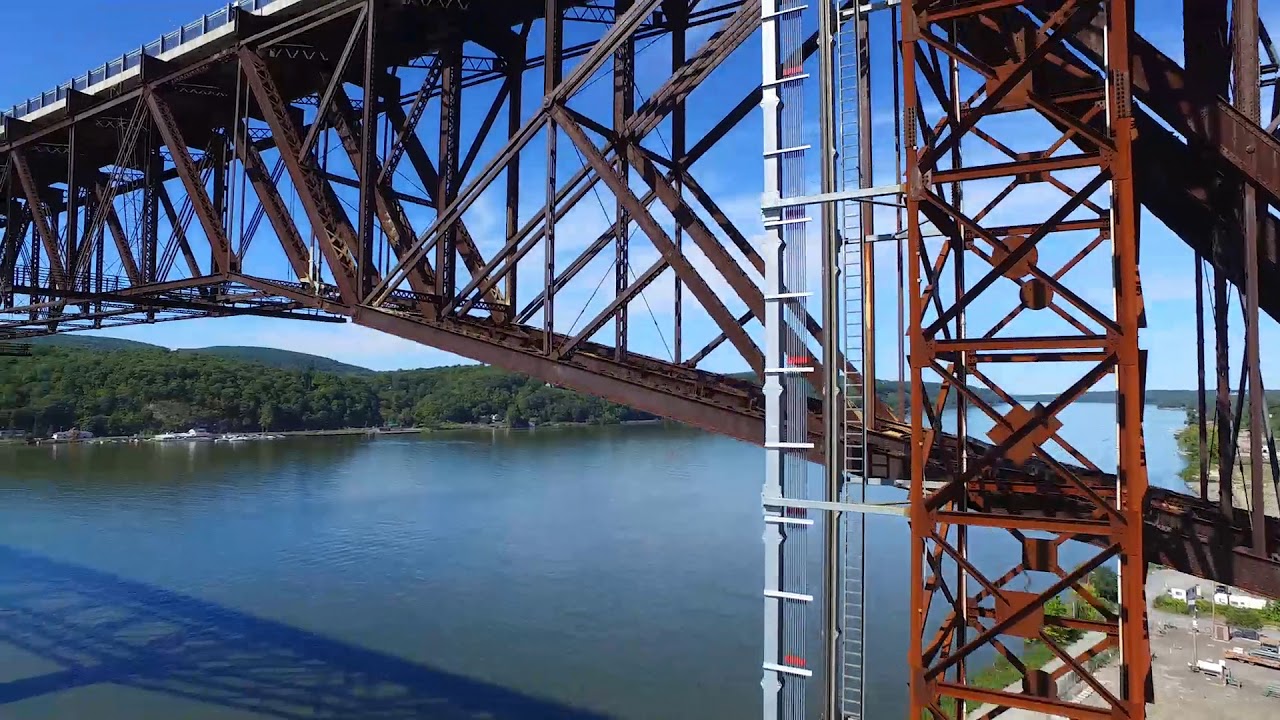 Poughkeepsie Go!
People, Places, Pets Photo Contest Winners
Ziggy (AKA @pugkeepsie) is a 6 year old pug living his best life in PK. Some of Ziggy's favorite activities include licking everything on the ground at First Friday, getting pets from strangers on Main Street, and absolutely losing his mind with excitement when he meets other dogs on the walkway. Studies show that looking at his ridiculous smushed face increases happiness by approximately 67%. Wow.
Photo by Eric Pierson
Purple asters at College Hill Park.
Photo by Sarah Salem
I've fallen for you. #poughkeepsie
Photo by Sarah Salem
I wanted to submit someone into your contest for who I think is an inspiring and special individual in the city of poughkeepsie. My boyfriend, Sam Loussedes owns a barbershop on Delafield, also known as Sam's Barbershop. This guy truly loves Poughkeepsie and everything that comes with it. From hosting fundraisers to help different charities (like Astor last year)… to continue reading, click here.
Photo by Savanna Ainsley
Portrait of artist, Art Jones, with his almost thirteen foot man. He was delivering his sculptural work to Poughkeepsie's Hive for the 2019 5th Annual Poughkeepsie Open Studios (June 15-16, 2019) Art recently moved to the City of Poughkeepsie from North Dakota. He now owns a home with his family on Poughkeepsie's Southside. He is actively involved in the city's burgeoning art scene.
Photo by Monica d. Church
I took this photo on a crisp, cool spring morning around 9am as I was walking down Mill Street to the waterfront. I noticed this black cat intensely observing the world, and the color contrasts between the red door and green brick, with this cat in the window, really struck me. Nothing more interesting than that. I call it "Mill Street, 9am."
Photo by Paul Hesse
Poughkeepsie, NY: Ripe for Development
With Money Flowing In The Queen City Prepares for a New Chapter
Poughkeepsie's Going Places
In late 2017, the City of Poughkeepsie surveyed the public and asked a question about how they felt about the future. Thanks to a large number of responses we had a clear answer: Poughkeepsie's people felt strongly that the City's best days are yet to come!
A group of caring and creative citizens was convened by Poughkeepsie Mayor Rob Rolison and Think Dutchess Alliance for Business. Working together, we visualized a bright new day for Poughkeepsie. We captured this spirit in a new brand that does not replace the traditional City seal but which stands with it as a City identity, and a call to action. Without further ado we introduce you to:
PKGO
PoughKeepsieGo.com
Rewriting Poughkeepsie's Story
Here are our first PKGO stories. We'll be adding new ones all the time. To share your story, check out our stories page for the guidelines and submission form.